AICHYK CONFERENCE 2019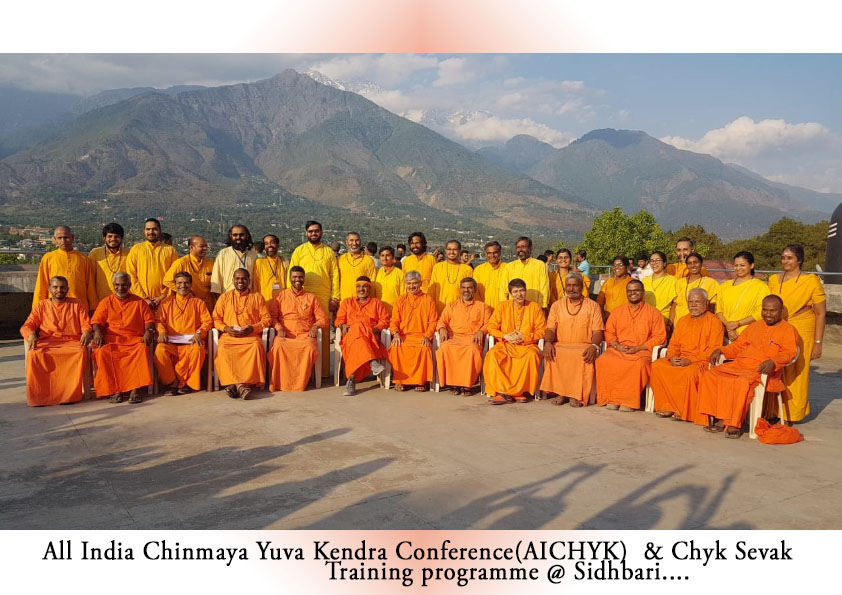 All India Chinmaya Yuva Kendra Conference(AICHYK) & Chyk Sevak Training programme @ Sidhbari.
AICHYK
Kerala zone
: Harnessing Youth Potential through Dynamic Spirituality
ChinmayaYuva Kendra, or Chyk, is the global youth (14-28 yrs) wing of Chinmaya Mission. It aims to help youngsters discover their infinite strength and use it to serve society. With able bodies, compassionate hearts and sharpened intellects, these youngsters march out into the world and share their vision of universal oneness to forge harmony amongst all. Chyk activities include weekly discussion forums, workshops, leadership training, national camps and youth conventions, theater, outdoor experiential learning, and publications.
1